What do I get?
Professional knowledge presented by leading experts.
Got it! But what does that mean exactly?
Almost all of our courses consist of videos, learning material available for download as well as quiz questions. The latter can be displayed directly while viewing, enabling you to check if you have understood the lecturer correctly. In the video, you will always see the lecturer and his instructional material. As a result you can perfectly delve into the topic at hand.
Additionally, you can take notes or leave comments and questions for other users. Your comments are also sent to the lecturer, so you often receive an answer directly from him/her.
Our courses are delivered online.
What are the advantages of using Lecturio?
Exam stress coming up? Are you having problems catching up with lectures? Do you work part-time or have a family? Or would you simply like to learn more about other subjects on the side?
No problem! With Lecturio you can prepare and rework lectures, improve your exam preparation or satisfy your thirst for knowledge.
You can combine job, family and studies more easily, or you can watch lectures from related fields. Just try it out!
What can I learn with Lecturio?
We are now covering so many topics that it is impossible to list them all here. The best way to find out is to browse through our websites https://www.lecturio.de/en and https://www.lecturio.com/ for medical content.
If this description is not precise enough for you, just go ahead and register for free, and test our features without any obligation.
How can I use your courses?
On any computer with an internet connection, including smartphones and tablets. We offer special Lecturio-Apps for iOS and Android devices for free:
Our App

Our Web-Player
And how do I get access to the content?
If you are interested in our medical courses, please check out our special subscription model at Lecturio.com: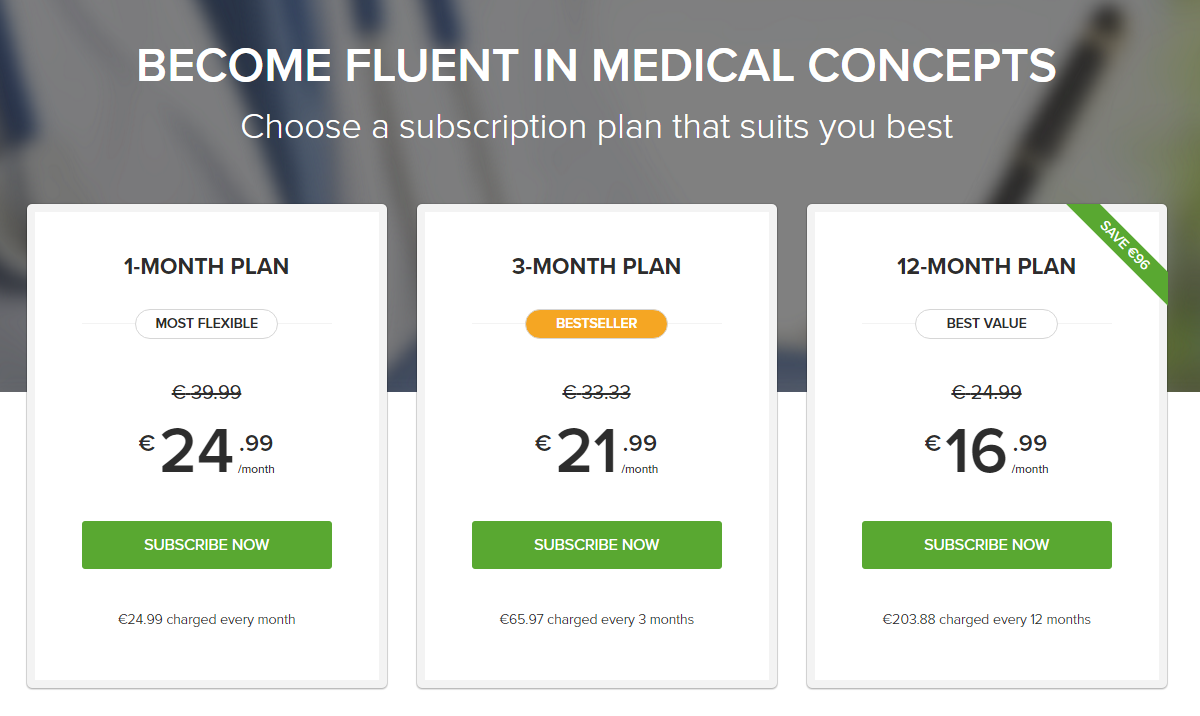 The following pricing applies only for our non medical courses and not for lecturio.com:
By default, purchased content will be accessible for at least 12 months. The price of the course depends on the scope of its content and may vary. However, you can choose whether you prefer to pay in 12 instalments or with a one-off payment. After the 12-month period you can extend or deactivate our renewal option. Remember to do this no later than 10 days prior to the next renewal date.
Click here for more details regarding the renewal option: How can I deactivate the automatic renewal?
Alternatively, you can buy our content directly from the App or via our Amazon store.
If you buy directly from our shop, you can choose between direct debit, credit card or PayPal. The symbols show you which payment options apply to the instalments or the one-time payment. By purchasing in the App and via Amazon the payment arrangements of the provider apply.
You can find details about the available payment options here: What are my payment options?
Click here to see how you can redeem vouchers (e.g. from discount offers): How can I redeem vouchers?